Tennessee is home to an incredible 500,000 acres of lakes and 50,000 miles of streams and rivers. There are so many lakes to enjoy that are less than 2 hours from Nashville. We put together this list of the best lakes in the Nashville area for you. So, cool off this summer with a day trip to one or all of the following lakes!
Percy Priest Lake
Distance from Nashville: 15 minutes
Size: 14,000 acres and 42 river miles
Percy Priest Lake offers a wide range of recreation activities for locals and visitors. All types of water vehicles are welcome, and you can also rent from the marina.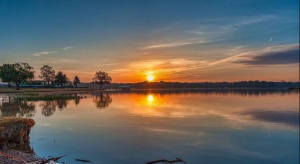 Old Hickory Lake
Distance from Nashville: 20 minutes
Size: 22,500 acres and 97.3 river miles.
Old Hickory Lake is one of the most popular recreational lakes in Tennessee. It is just 20 minutes from Nashville, making it a super convenient. It is surrounded by plenty of parks to enjoy. For day use of the shorelines, you can go to Old Hickory Beach. Pack a picnic and enjoy the sandy swimming beach or spend a day fishing on the lake.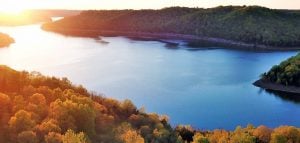 Center Hill Lake
Distance from Nashville: 1 hr 15 minutes
Size: 18,220 acres and 415 miles of shoreline
Center Hill Lake is perfect for an all-day adventure. The emerald-like waters are well-known for fishing, and recreational activities include kayaking, wakeboarding & skiing. Tranquil waterways wind to Burgess Falls, Rock Island, and Fancher Falls waterfalls. You can find Other waterfalls, hiking trails, and scenic lookout points near the lake.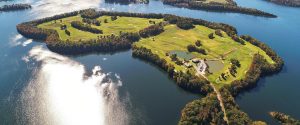 Tim Ford Lake
Distance from Nashville: 1 hr and 40 mins
Size: 3,546 acres
Tims Ford Lake is considered one of the most picturesque lakes in Tennessee! Located less than two hours from Nashville, it makes an excellent place for a day trip or a weekend getaway. Our favorite part of this lake is the beautiful golf course!